What is Volkswagen 4MOTION® All-Wheel Drive?

---
Are you shopping for a new Volkswagen and wondering about VW 4MOTION® All-Wheel Drive? While most drivers in the Bethlehem area have a good understanding of what all-wheel drive can do, this Volkswagen AWD system takes things a bit further. This new take on typical all-wheel drive offers advanced technology that enhances both performance and handling. Young Volkswagen has the details on this Volkswagen all-wheel drive system, so you can see how it will take your Allentown commute to the next level.
The Basics of All-Wheel Drive
One of the benefits of all-wheel drive is that your vehicle will perform more efficiently than it would when equipped with four-wheel drive. However, both systems provide Stroudsburg drivers with similar traction and control benefits. An AWD system is always active, but 4WD only becomes engaged when it is switched on manually or when the vehicle's sensors determine that the road conditions make it necessary. While 4WD is still better in treacherous road conditions than RWD or FWD, there is still the issue of a time delay. This delay can be quite noticeable when you hit a patch of road that requires extra traction.
The Benefits of Volkswagen AWD Performance
With Volkswagen 4MOTION® AWD vehicles, the automaker has improved upon the basic framework of AWD. Each tire is always engaged and ready for tough conditions, but in most cases 4MOTION® AWD will distribute about 90% of the power to the front axle and 10% to the rear axle. Why is this beneficial. When the power is distributed this way, drivers can take advantage of the responsive handling of FWD cars, but there still is that quick shift for improved traction.
If the 4MOTION® sensors detect a tire is beginning to lose traction, weight is redistributed right away to compensate for this. Expect the right balance of torque every time for added peace of mind.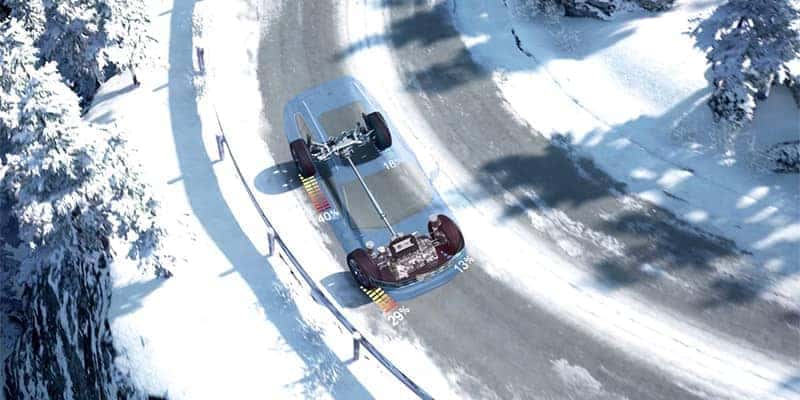 Take an AWD Volkswagen for a Spin in Easton
If you think that anAWD Volkswagen is right for you, you will find an excellent selection of 4MOTION® vehicles right here at Young Volkswagen. For more information about 4MOTION® AWD, do not hesitate to reach out to the experts at Young Volkswagen. You can also take a look at our new vehicle specials to help you save even more.
More From Young Volkswagen
Are you looking to upgrade your driving experience to a fun and fuel-efficient vehicle? The 2021 Volkswagen Jetta offers 39 combined MPG* on your daily commute through Stroudsburg, making it one of the most fuel-efficient sedans in its class. Powered by a 1.4L engine, it checks all the boxes as the vehicle is eco-friendly…

Do you need a stylish sedan that will save you money in the long run with superb fuel efficiency? It's time to check out the 2021 Volkswagen Jetta. The Jetta is one of the most fuel-efficient sedans in its class, offering Easton drivers 39 combined MPG*. Equipped with a 1.4L engine, the Jetta delivers…

If you're in the market for a new midsize SUV that offers a high fuel efficiency rating, then the 2021 Volkswagen Tiguan is for you! The Volkswagen Tiguan gas mileage reaches 23 mpg city / 29 mpg highway on certain trim levels, alongside seating for up to 7 people and up to 73.5 cubic…